Commercial Snow Management
Dependable Snow and Ice Control
You need effective commercial snow management from Wilson Landscape, Inc. because a typical Chicago winter can produce weather that can bring your business or facility to a standstill. Snow management from Wilson Landscape, Inc. can keep your employees and customers safe and your business or facility running through snow and ice. We continually monitor conditions via real-time forecasting through two different commercial systems as well as on the ground. Our team of trained, experienced professionals will be ready for any conditions, 24 hours a day.
Commercial Snow Removal Contract
Our commercial snow removal service contracts are straightforward and we offer discounts when contracting for multiple services. With 27 years of commercial snow removal experience in the Chicagoland area, our staff knows what it takes to keep your property well maintained and safe and we have the plows, tractors, trucks and de-icing equipment to do it.
You will ALWAYS reach a live person at Wilson Landscape, Inc. Our phones are monitored 24 hours a day!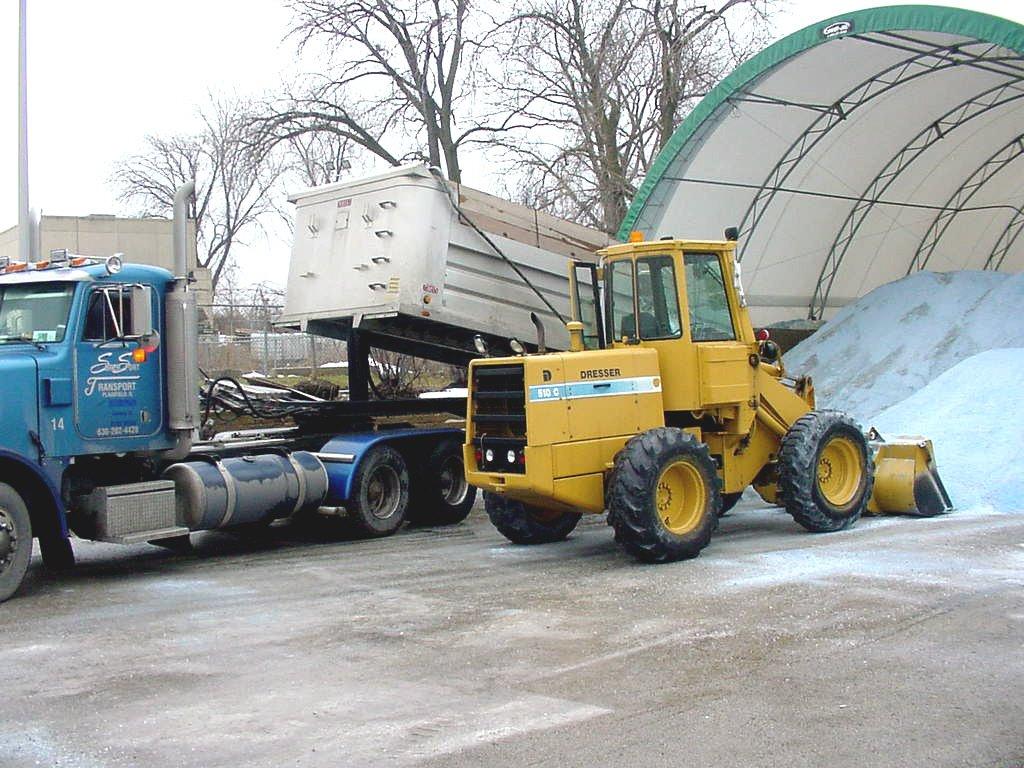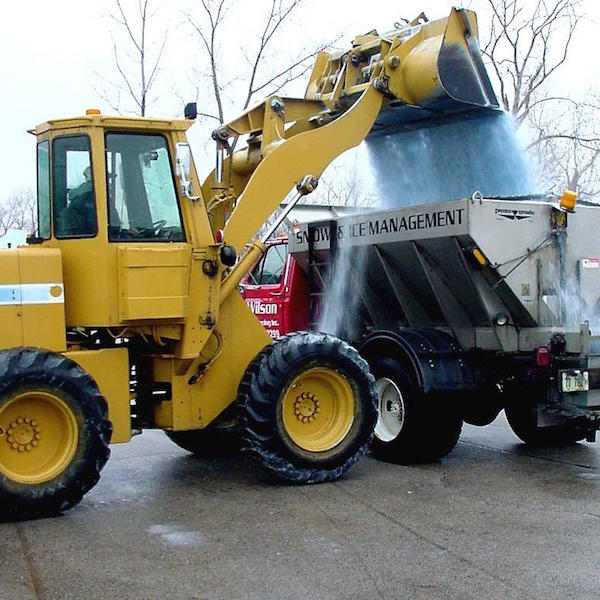 Snow Removal Resources and Equipment:
Large heated warehouse ensures serviceability of equipment regardless of weather
Full time experienced mechanic on staff to maintain and repair equipment 24 x 7
Office staffed during regular business hours and 24 x 7 during snowfall events
Radio and cell phone contact kept with all vehicles to measure progress and route in the most efficient manner
Two separate commercial weather systems monitored at all times
Large fleet of commercial plowing and salting equipment capable of handling major storms
On site salt dome capable of holding 4,000 tons of salt
On site vehicle fueling stations with 4,000 gallons of diesel and gasoline